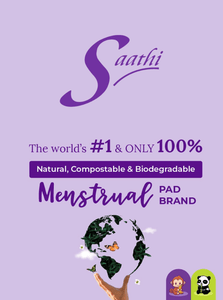 (A) Privacy Policy Overview

We value the trust you place in us. That's why we insist upon the highest standards for secure transactions and customer information privacy. Please read the following statement to learn about our information gathering and dissemination practices.
Our privacy policy is subject to change at any time without notice. To make sure you are aware of any changes, please review this policy periodically.

By visiting this Website you agree to be bound by the terms and conditions of this Privacy Policy. If you do not agree please do not use or access our Website.

By mere use of the Website, you expressly consent to our use and disclosure of your personal information in accordance with this Privacy Policy. This Privacy Policy is incorporated into and subject to the Terms of Use.

If you choose to buy on the online, we collect information about your buying behavior.

If you transact with us, we collect some additional information, such as a billing address, a credit / debit card number and a credit / debit card expiration date and/ or other payment instrument details and tracking information from cheques or money orders.

If you choose to post messages on our message boards, chat rooms or other message areas or leave feedback, we will collect that information you provide to us. We retain this information as necessary to resolve disputes, provide customer support and troubleshoot problems as permitted by law.

If you send us personal correspondence, such as emails or letters, or if other users or third parties send us correspondence about your activities or postings on the Website, we may collect such information into a file specific to you.

We collect personally identifiable information (email address, name, phone number, credit card / debit card / other payment instrument details, etc.) from you when you set up a free account with us. While you can browse some sections of our Website without being a registered member, certain activities (such as placing an order) do require registration. We do use your contact information to send you offers based on your previous orders and your interests.
(B) Cookies
A "cookie" is a small piece of information stored by a web server on a web browser so it can be later read back from that browser. Cookies are useful for enabling the browser to remember information specific to a given user. We place both permanent and temporary cookies in your computer's hard drive. The cookies do not contain any of your personally identifiable information.

(C) Your Consent
While purchasing our products online and / or by providing your information, you consent to the collection and use of the information you disclose on the Website in accordance with this Privacy Policy, including but not limited to your consent for sharing your information as per this privacy policy.

(D) Grievance Officer
In accordance with Information Technology Act 2000 and rules made there under, the name and contact details of the Grievance Officer are provided below:
Ms. Kristin Kagetsu
Saathi Eco Innovations India Private Limited
E-mail ID: saathi@saathipads.com

(E) Questions
Please contact us regarding any questions regarding this statement.